MBA Dual Specialization –Affiliated to Jiwaji University
Management Education at ITM will ignite your performance and give you the skills you need to succeed in global business today whether you want to augment your current career, be at the higher echelons in industry or venture as an entrepreneur. MBA Programme offered by ITM GOI started in 2006 is approved by AICTE and affiliated to Jiwaji University, Gwalior. Presently the programme is offering dual specialization in four areas-Finance, HR,IB and Marketing.
In its relatively short history, ITM GOI, Gwalior has established itself as one of the best institute in central India. Since ITM GOI venture into education section in 1997 it has garnered more recognition and acceptance in the region than all other institutions combined, as demonstrated through the steep growth curve of ITM GOI. With talented faculty, world class resources, infrastructure and state-of art research, the institute is among the most sought after in central India.
About Department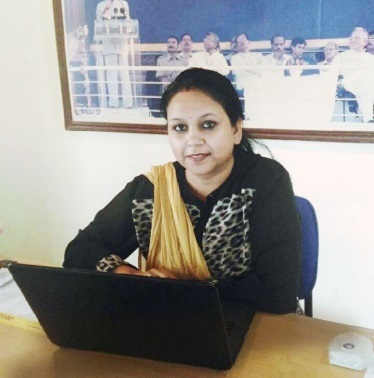 Welcome to the Department of Management, a place where art, science, and craft meet. DoM has grown gradually over the years and imprinted a niche for itself in the landscape of management education and research. Besides curriculum, we incorporate various other industry dependent parameters by imparting the necessary knowledge, skill, attitude and personality to shape our students to meet present and future business needs. Department of Management has a blend of experienced and young full time faculty engaged in teaching, research and outreach activities.
Department offers quality education through use of modern teaching aids to undertake research in management. We wish to prepare future managers who will be able to make the best use of their skills in managing business needs and coping with the challenges being faced by the firms in present scenario.
Features:
World class resources and infrastructure like roof top gardens, cafeteria, air-conditioned labs, seminar halls, library etc., offers a perfect eco-system for students to groom their careers.
Relevant and integrated, teaching is done through cutting-edge research and a real-world, global focus. The whole approach of ours provides students a distinct advantage.
ITM GOI has the biggest library in the state which consists of the digital library facilitating access to many reputed libraries of the world with more than 5000 international and national journals under AICTE- INDEST and EBSCO online database. Institute has also subscribed online Journals & leading magazines on diverse subjects.
Exclusive online facility with Wi-Fi connectivity has been generated to facilitate students and faculty pursuing their higher studies.
Computer labs are equipped with latest state-of- art SPSS used by students and faculties for analysis, project preparation, presentation and research.
All class rooms are equipped with multimedia facilities and other aids that enhance teaching and learning process.
learning process and methodology
The methodology is adopted to ensure proper learning includes Lectures, Case Studies, Projects, Individual and Group Assignments, Presentations, Group Discussions and Tutorials. Every classroom is equipped with LCD projector so as to ensure proper teaching and learning.
Evaluation Process
Internal Assessment is based on:
Mid Term Examination (MSEs)
Assignments/Projects
Attendance (Minimum 75%)
Discipline & General behaviors of students
ABCAS (Activity Based Continuous Assessment System)
PBL (Project Based Learning)
Institutional/Industrial Trainings(6 weeks)/Research Projects
The students undergo a 45 days training at the end of second semester in any specialization of students' choice and a Research Project in the fourth semester.
Evaluation of training is done on the basis of performance & conduct during the training, training project report, and viva voce.
Project Work/Assignments
All the students are required to undertake a project/assignment in every semester for every subject.
Projects/Assignments are given on individual and group basis, which requires students to practically survey and prepare the project.
Interaction with the Industry
We believe that management education is incomplete without the support and collaboration of the industry. For this purpose, the department has developed strong linkages with the industry and renowned academic institutions. The interfacing with the industry helps the students through:
Industrial visits- Wherein the students get an opportunity to see the real application of management
Expert lectures- The experts from various fields share their expertise and knowledge with the faculty and the students: Some guest lectures were taken by:
• Mr K.K Jha, GM Quality Assurance at J.K.Tyres, Malanpur Plant • Mrs. Kanupriya Singh Rathore, Chairperson, ITM Universe, Varodara. • Mr S. Majumdar, GM- HR and IR, J.K. Tyre and Industries, Banmore • Mr. S.P. Bindal Unit Head SRF Ltd.interacted • Dr. Nina Jacob, Faculty IMT Ghaziabad Mallika Sarabhai, Social activist • Subhash Lakhotia the "Tax Guru" on CNBC Awaaz, • "Born to Win" by Vijay Michihi to Batra Think Inc • Mr.Sanjay Kumar Rawat Vice-President, Essar -Aegis Aspire Consultancy Services, Mumbai
Institutional & Industrial Training- Interfacing with the industry opens up multidimensional avenues for the students.
Placements- The department supports and coordinates with the Centralized Training & Placement Cell for all placement related activities viz. interview preparation, inviting the companies for the placement drives and conduct of the same.

For all the aforesaid purposes, students are actively involved. The students have been identified as student coordinators who are working together in order to meet these objectives. Besides, these activities also inculcate managerial & leadership qualities in the students. The student coordinators are well guided and supported by faculty members of the department.
Personality Development & Grooming of the students
The department emphasizes on personality development & grooming of the students in order to develop professional capabilities of the students. Regular Personality development programs are organized in the department in collaboration with professional organizations. Motivational lectures, Group Discussions, Aptitude Tests, Mock interview sessions etc. are also organized on a regular basis. The students also get an opportunity to improve their communication skills in the language lab of the institute and also through the Soft Skills training provided to the students on 2nd and 4th Saturday of every month.
Students Counseling
Faculty members are designated as the class in-charge for every class. Every student is assigned a mentor. His/her role is to guide the students for:
Academic excellence
Personality Development
Positive attitude
Good behavior
Discipline
Proper Dress & Uniform
Etiquettes & Manners
Motivation to students to actively participate in extra-curricular activities viz. literary, sports, cultural activities.
To refrain the students not to indulge in ragging & other social evils
Highlights
Extra-Curricular and Co-curricular activities are conducted every Wednesday and Saturday which aim at developing confidence, communication skills, leadership skills, team work, creativity etc. in the students.
KRONOS- The Annual Technical &Management Fest is organized by the Department of Engineering and Management. It is a three-day fest wherein various management competitions and activities are conducted. The fest is planned, organised and conducted by students which develops in them the necessary managerial skills.
Workshop on Research Methodology, SPSS, EViews, and Spreadsheetetc are organized by the department to inculcate research based skills in the students.
Faculty of the department is actively involved in teaching and guiding projects of the various PG courses running at the institute. Faculty of the department is regularly encouraged and sponsored to attend FDPs, Workshops, and Conferences etc.
Workshop on Corporate Etiquettes was conducted to inculcate the various etiquettes required to be successful while being in corporate like etiquettes in terms of email, interview, dressing, meeting, dining, office etc.
Personality Development Workshop was conducted for seven days and the students were trained with various skills like communication, presentation, team work etc.
Various literary, sports and cultural activities like Learning Through Movies, Innovative Ideas, Business Development Plan, Badminton Tournament, Skit/Play, Painting, etc in order to ensure learning with fun and overall development.
The special session was arranged for enhancing the basic knowledge of managerial economics of students which was taken by Prof.YogeshUpadhyay, Dean and professor, Management, Jiwaji University.
Guest lecture was arranged for creating awareness on prevention of suicide and to spread a message to all that, no matter how bad the situation is, it can be dealt with. This session was taken by Late Ms. Sana Iqbal, a corporate trainer and Social Worker.
The session on 'Stress Management' was carried out by Dr.ChetanShrivastava, Assistant Professor, University of Hyderabad in order to make students learn about the ways to cope with the stress while being involved in the regular routine work and at the same time maintaining the efficiency at work.
Workshop on EViews was conducted to inculcate research aptitude in students. It was taken by Prof. C.P Gupta, Delhi University and Dr. Vishal Vyas, IIITM, Gwalior.
No. of Seats MBA 60
Eligibility: Graduation in any discipline with a minimum of 50% marks in aggregate
MBA Company Visit
Industrial visit to Steelbird and Microturner
Department of management conducted industrial trip to provide exposure to students and to give them real time experience. The visit was conducted in Chandigarh, Kullu and Manali. They were taught about the production and management technique in companies like MICROTURNER and STEELBIRD (Chandigarh based), students learnt about the work pressure and difference between real time and theoretical studies.