Makers Lab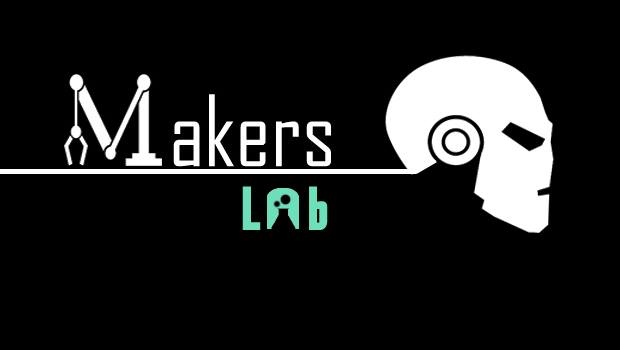 Welcome to the Makers Lab, an innovative hub at our esteemed Engineering Institute, where the realms of imagination and technology converge to shape the future. Our student club is a breeding ground for the extraordinary minds, the visionaries, and the creators who dare to push the boundaries of what is possible.
Dedicated to the relentless pursuit of innovation, the Makers Lab serves as a platform for students passionate about the fascinating fields of drones, industrial robots, and humanoid robots. Here, we foster an environment that nurtures creativity, collaboration, and hands-on learning, empowering our members to turn their imaginative concepts into tangible realities.
At the Makers Lab, we believe that the power of invention lies within each individual. Our goal is to provide a space that enables students to explore their technological passions, experiment with cutting-edge tools and technologies, and unleash their full potential. Whether you are an aspiring engineer, a tech enthusiast, or simply curious about the wonders of robotics, our club welcomes all who seek to embrace the spirit of innovation.
Through a diverse range of workshops, projects, and events, we aim to inspire, educate, and challenge our members. Here, you will have the opportunity to design and build your own drones, explore the realms of industrial automation, and delve into the intricacies of humanoid robotics. Our passionate mentors and industry experts are here to guide you every step of the way, providing invaluable insights and hands-on expertise.
But the Makers Lab is more than just a physical space filled with equipment and technology; it is a vibrant community of like-minded individuals who share a common passion for pushing the boundaries of what is possible. Here, you will find a supportive network of fellow creators, a space to collaborate and exchange ideas, and a platform to showcase your innovative creations to the world.
So, whether you dream of revolutionizing industries with autonomous drones, envision a future where industrial robots enhance productivity and efficiency, or strive to develop cutting-edge humanoid robots that transform lives, the Makers Lab is your gateway to turning those dreams into reality.
Join us on this exhilarating journey of invention, discovery, and limitless possibilities. Together, let us shape the future and make an indelible mark on the world of robotics and beyond. Welcome to the Makers Lab!