ELECTRICAL ENGINEERING
About Department
The field of Electrical Engineering is highly dynamic and exciting as it provides excellent career opportunities in all sectors of society. The electrical engineering advancements reshape our modern society in all aspects including health, business, education and entertainment. Electrical Engineers design and implement a wide range of systems such as power generation, transmission and distribution, telecommunication networks, electrical machines and modern industrial control systems.
The department is running diploma course in electrical engineering. The Electrical Engineering diploma curriculum is a three-year program leading to a Diploma in Electrical Engineering. The course has been designed with the aim of providing breadth and depth of knowledge and significant design experience across the key areas of Electrical Engineering that evolve with society needs.
Our Mission
Our mission is to equip our students to adapt themselves to global needs while upholding professional ethics and to contribute their might in transforming India into a world leader in technological advancement and prosperity.
Our VSision
We are committed to excellence, and our academic programs enable students to achieve a blending of knowledge acquisition and applications of such knowledge in real life situations.
HOD's Desk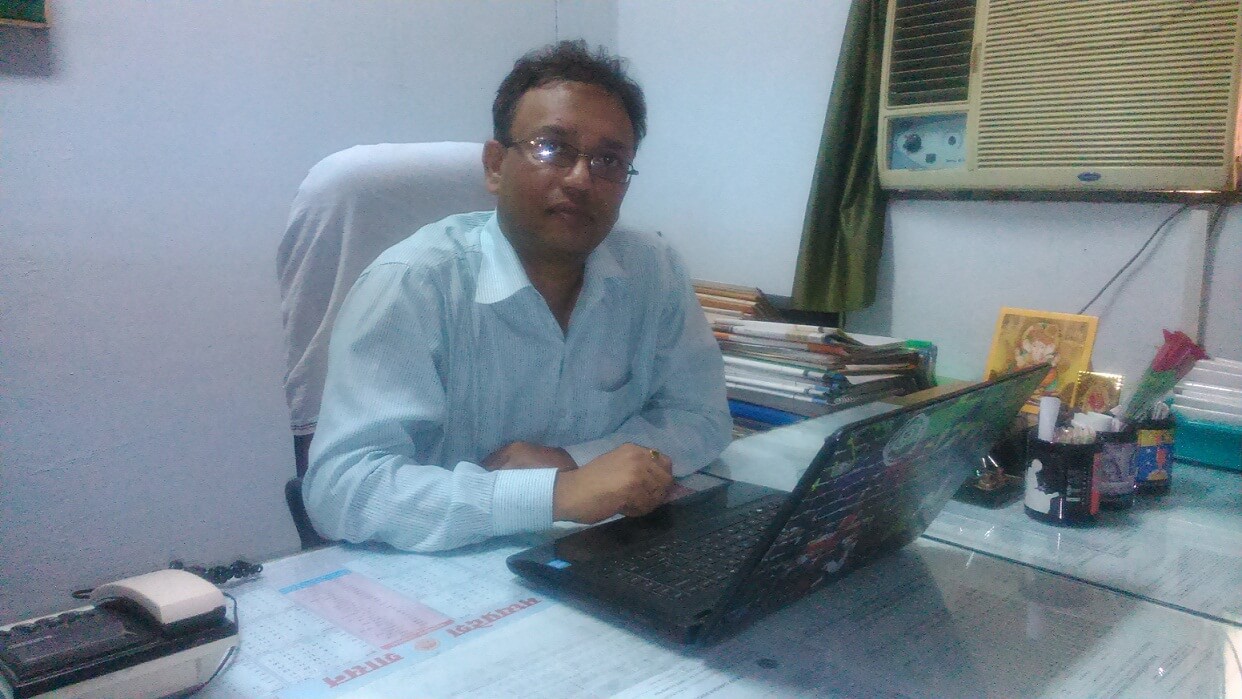 The global climate change and depleting natural resources are demanding invention of new technologies which are energy conscious. The confidence in managing new knowledge society requires continuous learning through novel approaches supported with research and development works in the areas of power and energy. Thus the department vision and mission reflects this and my department joins me in meeting this mission by producing knowledgeable and committed technologists to serve our country and humanity as a whole. The hard work and sincerity are strong pillars of success. Through our practices we strive to impress our students to inculcate these values and support the mission of ITM GOI. I welcome whole heartedly our alumni to join hands in supporting our endeavors by all means of interaction. Our doors are always open to Universities, research organizations, industries and utility companies to collaborate with us in building valuable knowledge society foreseeing bright future.
Infrastructure
The EEE department has excellent laboratories with modern equipment as per Curriculum. The department has excellent infrastructure and other facilities to provide quality education.
| | |
| --- | --- |
| Electrical Machines Lab | Electrical Measurement Lab |
| Electrical Networks Lab | Microprocessor and Microcontroller Lab |
| Basic Electrical & Electronics Lab | Power Electronics lab |
| Electronics Devices & Circuits Lab | Electric Drives Lab |
| Electrical Engineering Workshop Lab | Control systems lab |
| Electronics Measurement Lab | Power System Lab |
| Switch Gear & Protection lab | Software Lab(Matlab,MI-Power,Tina Pro) |
The department is also equipped with modern teaching aids like LCD's, OHP, smart boards etc. It is endowed with state of art laboratories in several of the areas.
Events /Seminars
| SNo. | Speaker. | | | |
| --- | --- | --- | --- | --- |
| 1 | Mr. Laxman Dutt Sharma | Surya Limited Malanpur, Gwalior | Application Of Various Machines in Industry | On the Occasion of Engineers' Day 13/09/2015 |
| 2 | Dr. Pankaj Swarnkar | MANIT, Bhopal | PID Controller tuning | On the Occasion of science day on 24/02/2015 |
| 3 | Er. Peeyush Gupta | Joint Director, Indian Railway for Advance Maintennce Tecnology Gwalior | Mordern power system in indian scenario | On the Occasion of Engineer Day15/09/2012 |
| 4 | Dr. D. P Kothari | Formar Director,IIT Delhi | Resent Trends in eletrical engg. | In Techno Conclave -2013 |
Industrial Training & Visits
Industrial training is the most important requirement to complete technical education these days. Industrial training is an important strategy to expose students to real work life situation and to equip them with the necessary skills so that they would be job ready when they graduate. The industrial training has been conducted in 7th and 8th semester with the following objectives:
• Gain knowledge in the working environment of Industry
• Understand the basics /principles/components of various subjects and their implementation in the industrial areas.
Industrial Visits
The students are encouraged to go for industrial visits across the nation with the objective of visualizing the things studied in the theory and expose themselves to the industrial working environment.
| SNo. | Organization | Class | Remark | Industrial Visit |
| --- | --- | --- | --- | --- |
| 1 | Priyanka Industries, Banmore, Morena | Electrical (VIII Semester and diploma) | 01-03-2019 | Priyanka Industry is high rating Transformer manufacturing Industry. Student learn manufacturing process of transformer during this visit. |
| 2 | Surya Roshni Limited,Highmast Division, | EX II year , III year & IV year Students& EE Diploma students | 05-10-2016 | Ghirongi Industrial Area, Malanpur Distt:-Bhind(M.P.) |
| 3 | 220 kV transmission substation, Mahalgaon, Gwalior | EX II year , III year & IV year Students& EE Diploma students | 5/03/2016 | Mahalgaon, Gwalior |
| 4 | Bharat Heavy Electrical Limited, Haridwar | EX II year , III year & IV year students | 19/10//2015 To 22/10/2015 | Haridwar, Uttarakhand |
| 5 | (3* 10 MW) Hydel Power Plant | EX II year , III year & IV year students | 24/09/2015 | Matateela, Lalit Pur (U.P.) |
| 6 | (2X45 MW)Rani Avanti Bai Hydral Plant | III year | 27/03/2015 | Barginagar,Jabalpur |
| 7 | 765/400KV Power Grid Corpuration India L.T.D | III year & II year students | 28/01/2014 | Adupura, Gwalior |
| 8 | Manikhda Hydal Power Generation,Tranmistion,Distribution | III year | 08/03/2013 | Shivpuri M.P |
| 9 | Manikhda Hydal Power Generation,Tranmistion,Distribution | IV year | 09/03/2013 | Shivpuri M.P |
| 10 | Satpura Thermal power Plant | III year | 31/01/2013 | Sarni ,Betul |
| 11 | Indra Ghandi Super Power Thermal Power Project | III year | 31/01/2013 | Jharali,Jhajjar(Haryana) |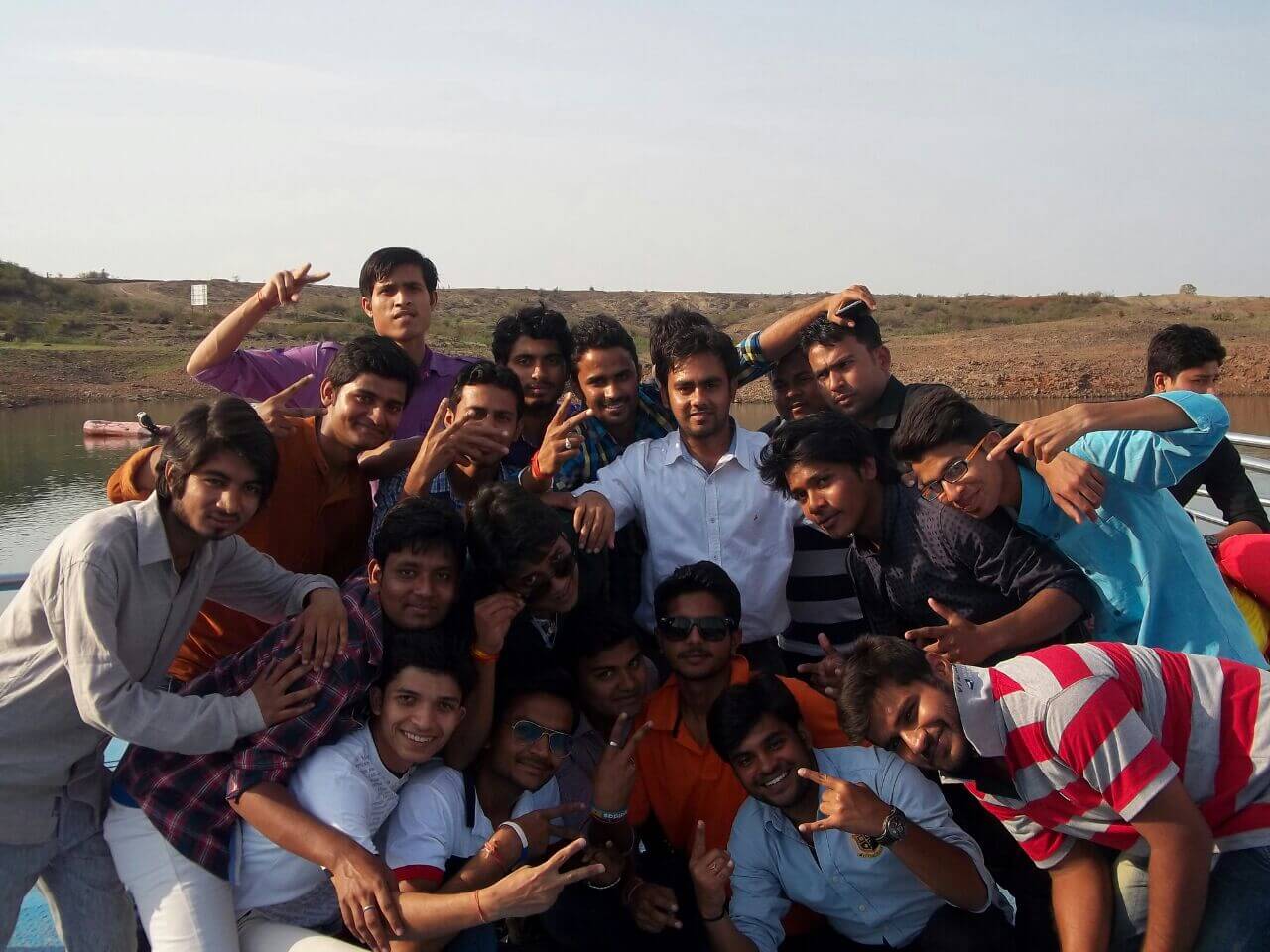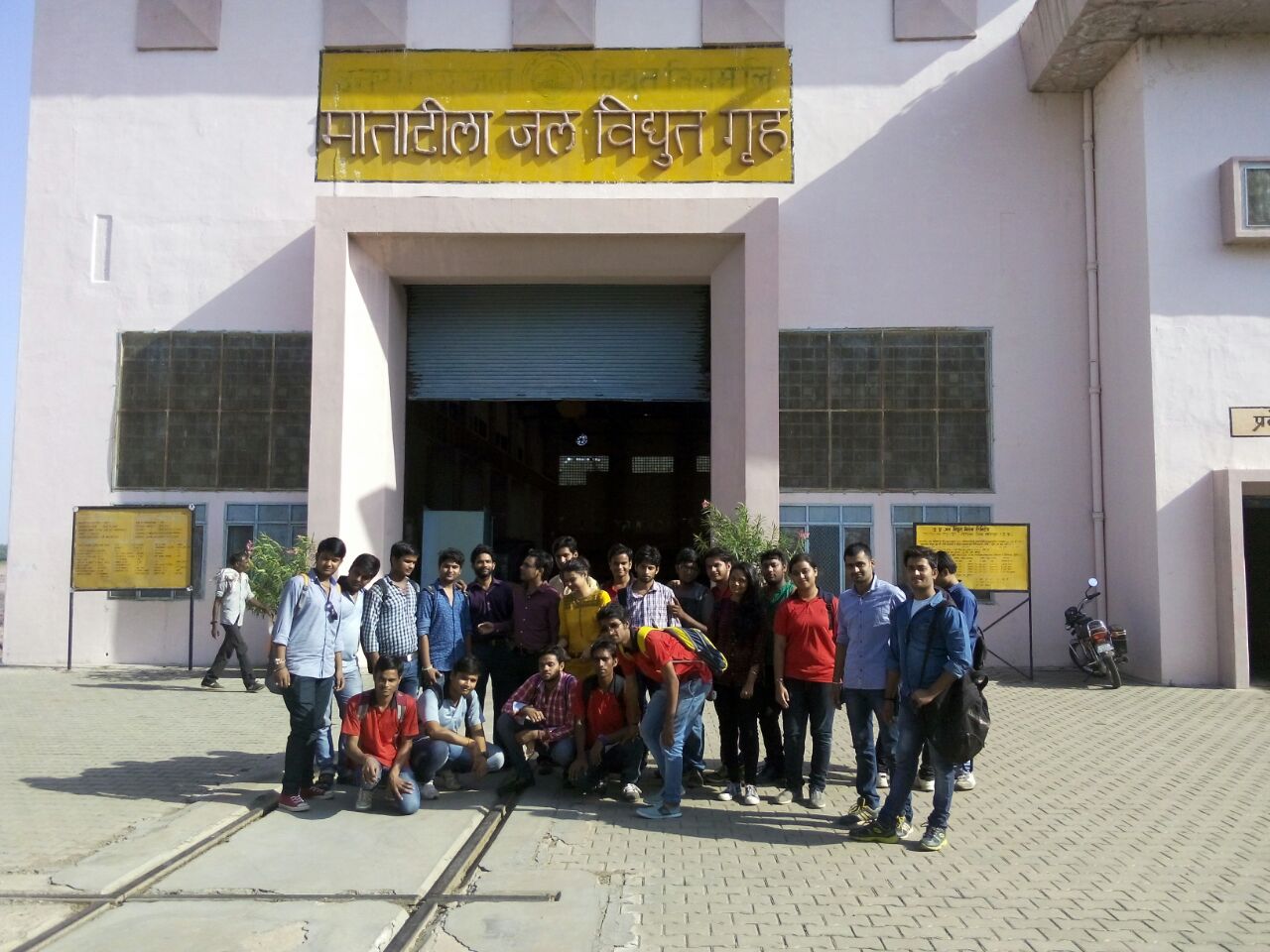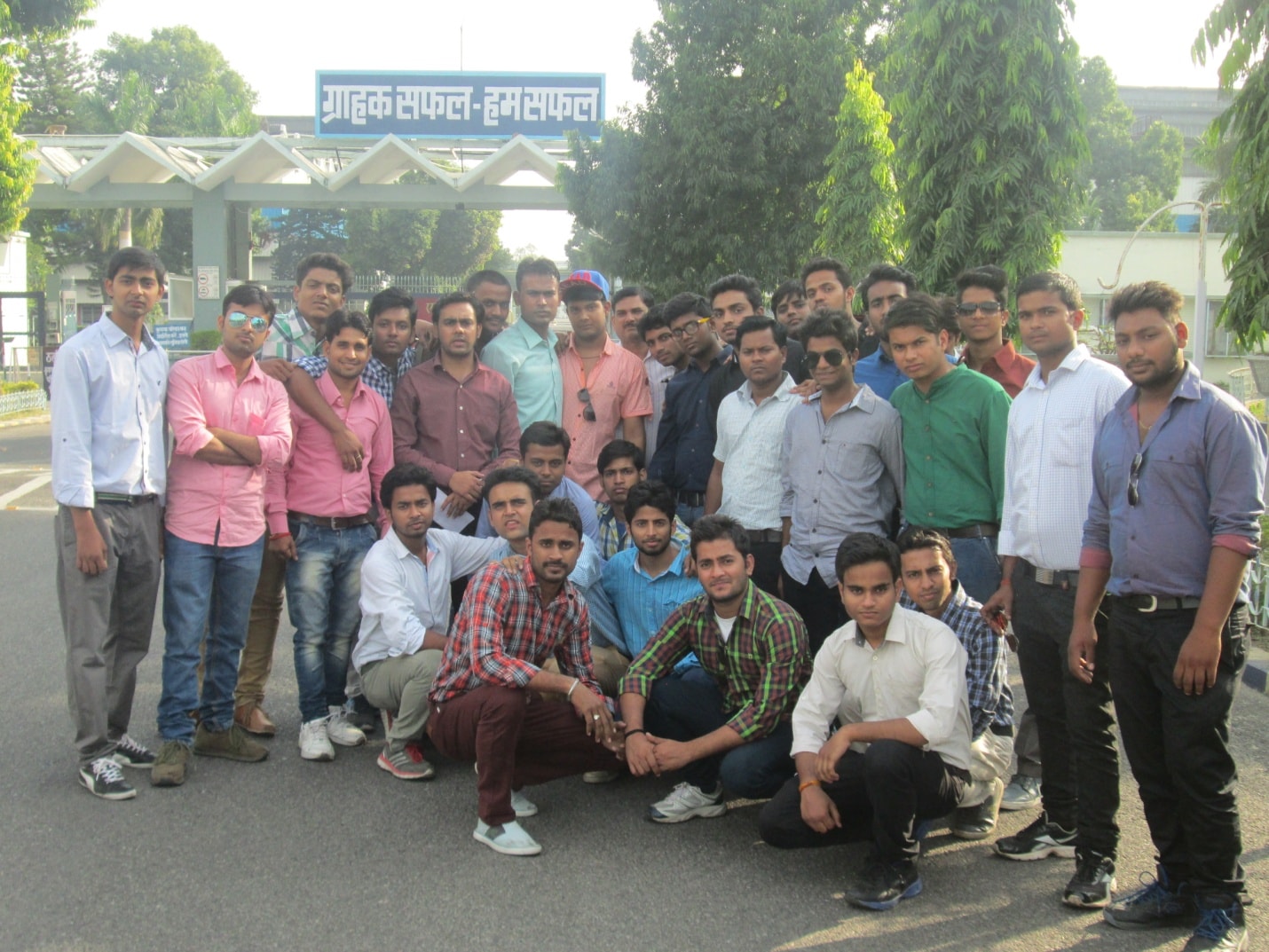 Learning Process and Methodology
The methodology adopted to ensure proper learning includes Lectures, Tutorials and Practical's in groups of 30 each. Classroom is equipped with LCD projector.
Evaluation Process
Internal Assessment is based on:
One Mid Semester Tests (MSTs) & One PUT Test
Two Theory Quizzes & Two Lab Quizzes for competitive exams
Assignments/Tutorials
Attendance
Discipline & General behavior of the students.
Teaching Evaluation
Personality Development & Grooming of the students
The department emphasizes on personality development & grooming of the students in order to develop professional capabilities of the students. The young energetic engineers are chiseled and groomed to meet all the challenges of the swiftly changing environment. Regular Personality development programs are organized in the department in collaboration with professional organizations. Besides, motivational lectures, Group Discussions, Mock interview sessions etc. are also organized on a regular basis. The students also get an opportunity to nurture talent and allow it to bloom through a congenial atmosphere for that language lab is used. Department also provides job oriented training module of Industrial Drive, PLC & SCADA from renowned automation companies.
Students Counseling
One faculty member have been identified as the class Mentor for every class. His/her role is to guide the students for:

1. Academic excellence
2. Personality Development
3. Positive attitude
4. Good behavior
5. Discipline
6. Proper Dress & Uniform
7. Etiquettes & Manners
8. Motivation to students to actively participate in extra-curricular activities viz. sports, cultural activities etc.
9. To refrain the students not to indulge in ragging & other social evils

Students achievements
S.N

NAME OF STUDENT

YEAR

EVENTS

REMARK

1

PALASH SHARMA

2018

Received chancellor's scholarship 2017-18 from honorable governor of M.P and chancellor of RGPV

Chancellor's scholarship

2

PRANJALI SINGH

2016

ANNUAL SPORTS MEET

(KHEL MAHOTSAV)

· 1st position in 100m race

· 1st position in 200m race

· 3rd position in 400m race

ANNUAL FUNCTION

1st position in Mehendi competition

3

DEEPIKA TELANG

2016

AAKSHANSH

Certificate of appreciation as Sub-Editor

4

RAJAT GUPTA

September

2015

ENGINEER'S DAY (INTRA DEPARTMENT)

1st position in debate

5

PALASH SHARMA

September 2015

ENGINEER'S DAY (INTRA DEPARTMENT)

1st position in Poster presentation

6

SHUBHAM SHARMA

September 2015

ENGINEER'S DAY (INTRA DEPARTMENT)

1st position in Quiz

7

RAJAN SINGH CHANDEL

September 2015

ENGINEER'S DAY

2nd position in poster presentation

8

Utkarsh Sharma

September 2013-2014

RGPV State Level Hockey competition held at IPS College of Technology & Management, Gwalior

1st position

September 2014-2015

September 2010

District level inter school hockey completion

1st position

9

Arju Pandey

2012-13

Received chancellor's scholarship 2012-13 from his Excellency Shri Ram Naresh Yadav (honorable governor of M.P and chancellor of RGPV)

Chancellor's scholarship

10

Mohammad Rustam

11

Vineet Shrivastava

16 March 2013

National level innovative ideas presentation competition on the topic "WASTE MANAGEMENT" held at MITS Gwalior

1st position

12

Sanjeet kumar

16 March 2013

National level innovative ideas presentation competition on the topic "WASTE MANAGEMENT" held at MITS Gwalior

1st position

13

Kushagra Chaturvedi

November 2013

M.P. state and inter distric table tenis championship held at abhay prashal indor

1st position

October 2013

M.P. state table tenis championship organized by RGPV Bhopal

2nd position

October 2013

Nobel level tournament organized by VNS GOI neelbud, Bhopal

1st position

14

Aditya Bhadauriya

2014-2015

National students space challenge (NSSC) IIT Kharagpur.

As the student ambassador

February -2014

FLUXUS IIT Indore

Participated in workshop on 32 bit arm microcontroller

February -2014

4th international conference on climate change sustainable management of natural recourses, organized by ITM University Gwalior

Awarded best poster presentation

15

Naresh Kushwah

&

Rajnish kumar Chaudhary

10th march 2012

International conference on advance engineering and technology, Chennai

Paper published on "combined economic emission load dispatch using GA, ABCO, PSO"

16

Ravish kumar shakya

April 2010

"IMACBOTZ" workshop in association with "GREAT STEP IIT KHARAGPUR IN KRONOS'10 held at ITM Gwalior conducted by ARK Techno system

Certificate of participation

Workshop on mobile technology organized by ST-Ericson during tryst the annual technical festival IIT Delhi

17

Shashank Upadhyay

April 2010

Workshop on mobile technology organized by ST-Ericson during tryst the annual technical festival IIT Delhi

Certificate of participation

18

Pratik khuntia

April 2010

Workshop on mobile technology organized by ST-Ericson during tryst the annual technical festival IIT Delhi

Certificate of participation
Syllabus
Syllabus