ELECTRONICS & COMMUNICATION ENGINEERING
VISION
To provide excellent education in Electronics and Communication Engineering by creating excellent teaching and research environment
MISSION
To offer high quality graduate program in Electronics and Communication Engineering education so that students maintain excellence in their professional career or higher studies.

To provide competent teaching and research environment and other collaborative activities that fulfils the current technological demands.
PROGRAMME EDUCATIONAL OBJECTIVES
Our Graduates would be skillful to fulfill Current Technological demands and would be successful in Professional careers.
PROGRAMME OUTCOMES
Graduates of Electronics and Communication Engineering Programme will have the ability
To understand, interpret the problem, design and perform the experiments to meet the desired solution of the problem within the context of Electronics and Communication Engineering.
To design a component, a system or process to meet the specific needs within the realistic constraints such as economics, environment, ethics, health, safety and manufacturability.
To perform investigations, design as well as conduct experiments, analyze and interpret the results to provide valid conclusions.
To function effectively either as a member or a leader in a multi disciplinary activities.
To communicate effectively to both the peers and the others and give as well receive clear instructions
To apply engineering & management principles in their own / team projects in multidisciplinary environment
To understand professional and ethical responsibility
ABOUT DEPARTMENT
Department of Electronics and Communication Engineering was established in the year 2002. It offers B.E. programme in Electronics and Communication Engineering discipline. It has dedicated faculty who interact closely with alumni in academia and industry in India and abroad. ECE department is equipped with state of the EDA tools and equipments. Students are highly innovative and have won several prizes in both national level and international design contests. ECE department has an excellent placement record which has been consistently. Alumni of EC Department of IITM occupy key positions in industry and are successful as entrepreneurs. Department offers innovative approaches for teaching-learning and encourages virtual learning in order to tap the potential of its highly successful alumni spread all over the globe.
From HOD Desk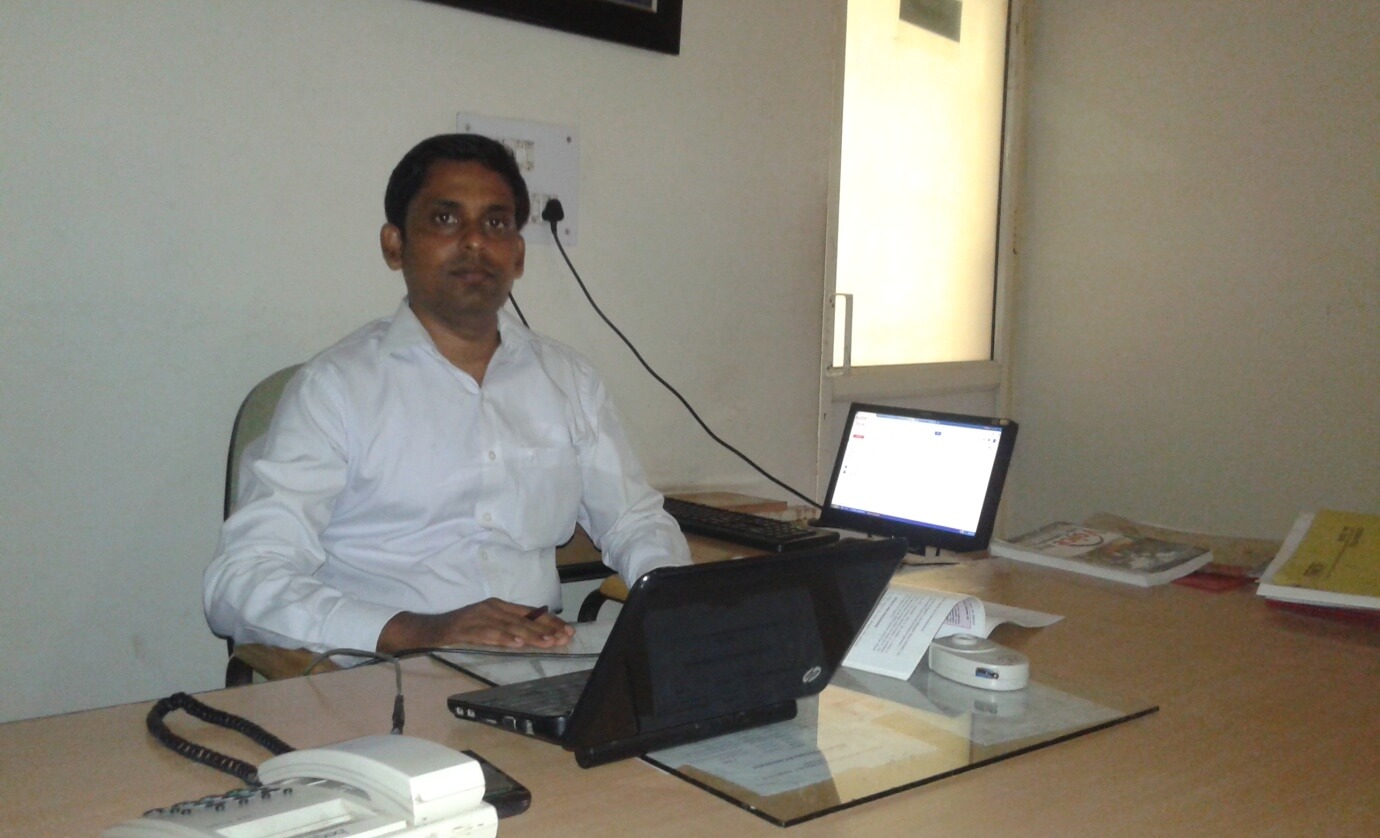 Welcome to the department of Electronics and Communication Engineering at Institute of Information Technology and Management, Gwalior. The department is located in a sprawling environment with a state of art facilities and highly qualified faculty. The department works with the objective of addressing critical challenges faced by the Industry, society and the academia. Perhaps even more important is our unceasing commitment to our students, helping them to learn, grow, develop, and achieve their goals in their pursuit to excel in their professional career.
The department faculty work with excellent team spirit in different technical team like RF Electronics, Communication, Signal processing, VLSI, Embedded System, Wireless Sensor Network which leads to key research publications and consultancy in these areas. The department strives to provide a conductive environment for the students to develop analytical and practical skills and apply them to real world problems. To motivate the students the department organizes regular training in state of art software & hardware, arranges workshop, National & International Conferences periodically.
We welcome you to the Electronics and Communication Engineering Department as undergraduate student and we hope to be part of your success.
Laboratories
S.No.
Curriculum Lab Description
Space/#Students
Quality of Instruments
1.
Digital Electronics & Microprocessor Lab
750 sq Ft /30 students
Experiment trainers from Dynalog, Anshuman, Omega, Scientech.
Simulation Software for Microprocessor and Microcontrollers
Power Backup
2.
Advanced Software Lab
750 sq Ft /30 students
EDA Tools – MATLAB, Tanner Tool, Xilinx, SPICE, ModelSim
Latest Configuration PC's – 30 Nos.
Power Backup
3.
Electronics Devices & Circuits LAB
750 sq Ft /30 students
Most of Equipments from reliable and reputed company Like Omega, Scientech, Scientific etc.
Power Backup
4.
Microwave & Antenna Lab
750 sq Ft /30 students
Most of Equipments from reliable and reputed company Like Omega, Scientech, Scientific, Vidyut Yantra etc.
Power Backup
5.
Communication & Network Lab
750 sq Ft /30 students
Most of Equipments from reliable and reputed company Like Omega, Scientech, Scientific etc.
Power Backup
6.
Projects & R&D Lab
750 sq Ft /30 students
Most of Equipments from reliable and reputed company Like Omega, Scientech, Scientific etc
Special equipments – Arbitrary wave form generator, Programmable Function Generator and Universal Programmer for Microcontrollers & Other ICs
EDA Tools – Multisim, Ultiboard, Commsim
Latest Configuration PC's – 15 Nos.
Soldering and Disordering Facilities for all students
Exclusive Laser Printer
Exclusive Dot Matrix Printer
Power Backup
7.
PCB Lab
750 sq Ft /30 students
Equipped by Company Crescent.
Dark Room
Proto Pro Technology
UV Exposure
Illuminated Table
Ventilated Oven
Power Backup
Infrastructure
Workshop Organized
Industrial Visits